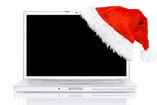 Fit for Christmas Part 3 – The home straight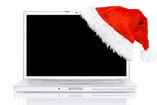 The last critical phase of the holiday shopping season has begun. For online merchants, it is now or never to reach all those who haven't decided yet and steel need a last minute gift for a their loved ones. So what's for you to do in the last week before the Christmas holidays? The ePages blog gives answers.

There are only a few days until Christmas. Tell your customers that you can still deliver in time for the festival. Please include a deadline. Important side fact: Make sure that you are really able to deliver on time if you say so. If you need assistance in your storage facility look out for an additional ca-worker. Maybe one of your friends or family members can help? Keep in mind: Nothing is as unpleasant for your customers than late delivery, when a much-needed gift is needed.
Promote in your shop the payment methods that ensure an immediate payment of your customer. Make it clear to your customers that a fast delivery can only take place if the money ends up with you soon. Or as an alternative: Give customers the possibility to purchase on account in order to generate additional revenue. A little hint: Do you sell your goods on eBay by using auctions? Then you should change that to only allow "Buy it now".
In the remaining days to Christmas you are probably dealing with customers who urgently need a gift but don't know what to give away . Maybe you can sell them vouchers which they then give away. With the ePages shop system, you can easily create coupons which you can sess. You should take care, that the coupon code is not only send by mail but also printed on a high quality paper.
Set yourself apart from your competitors by offering a free packaging service for gifts. Advertise this service on your homepage. If you prefer to offer the service as a paid service, you can use the shipping options that you find under "Settings/Shipping & Payment".
Think of your Adword ads

Are you using Adwords ads to draw attention to your shop? Then you should adjust them as well. Advertise with the message "We deliver in time for Christmas" in order to set yourself apart from your competitors. Remember to switch of the Christmas ads in time.

Volker Schwarz studied German, History and Politics at the Ruhr-Universität Bochum. From 2004 to 2009 he worked as a freelancer for several marketing and communications companies in Hamburg, including e-commerce companies. Between August 2009 and December 2011, he worked as an online editor at ePages.
https://blog.epages.com/wp-content/uploads/2021/07/Visual-Weihnachtsserie.png
105
157
Volker Schwarz
https://blog.epages.com/wp-content/uploads/2021/11/logo-epages-blog.svg
Volker Schwarz
2010-12-16 15:59:59
2022-01-10 22:15:03
Fit for Christmas Part 3 – The home straight