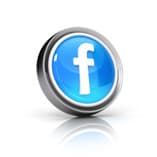 SEO for your Facebook fanpage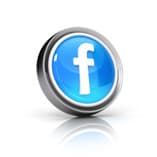 Most of the bigger companies own a Facebook fanpage nowadays which is maintained by the marketing team. But in the Google search engine results these fanpage still don't show up at all. The reason for that: While doing search engine optimization for the companies website is custom nowadays the Facebook fanpage still get's neglected. Looking at Facebooks growth rate this has to change. So, what can an online merchant do, to boost his Facebook fanpage?
Brightedge, a web agency specialized on search engine optimization, has published a whitepaper on SEO for Facebook a few days ago. Find the most useful tips in this blog post. You can download the complete whitepaper here.
Linking is everything when doing SEO for your Facebook fanpage. So take care that there are as many links to your fanpage from your own website. When placing links, use the so called "vanity url" that you can set up for your fanpage after having 25 fans. With the vanity url you get a short and good readable URL (like www.facebok.com/myshop instead of www.facebook.com/myshop?sk=app_12796642393487 ) where you can place your shops name. When linking to your fanpage use your shops name in the alt tag to transport your keywords.
Use your shop's or your brand name when posting on your Facebook fanpage. By doing so you generate more relevant content based on the important keywords.
Post in a way that stimulates your fans to click "like". Generating "likes" is the most important thing to do, when doing SEO for Facebook fanpages. The more you have, the better. So try to post emotional to trigger the click of your fans and followers.
Since you try to generate as many "likes" as possible you should take care that the content you link to brings your fans to your website. So before posting on your fanpage place as many of your content you would like to share on your own website and link to it there.
Use the Facebook fanbox on your shops website to gain more followers.
Volker Schwarz studied German, History and Politics at the Ruhr-Universität Bochum. From 2004 to 2009 he worked as a freelancer for several marketing and communications companies in Hamburg, including e-commerce companies. Between August 2009 and December 2011, he worked as an online editor at ePages.
https://blog.epages.com/wp-content/uploads/2021/03/visual_SEO_Facebook.jpg
157
157
Volker Schwarz
https://blog.epages.com/wp-content/uploads/2021/11/logo-epages-blog.svg
Volker Schwarz
2011-10-11 09:02:07
2022-01-10 22:10:17
SEO for your Facebook fanpage