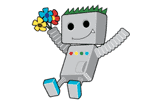 Search Engine Optimisation – The SEO Starter Guide by Google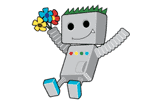 When it comes to search engine optimisation there are a lot of different opinions. Which actions are recommended? What improves a shop's ranking and what is counterproductive? It's always interesting when Google themselves speaks up and tells us their point of view. A few weeks ago it was that time again: the "SEO Starter Guide" has finally been updated.
Feel free to download the "SEO Starter Guide" by Google here and start optimizing your shop right away.
Volker Schwarz studied German, History and Politics at the Ruhr-Universität Bochum. From 2004 to 2009 he worked as a freelancer for several marketing and communications companies in Hamburg, including e-commerce companies. Between August 2009 and December 2011, he worked as an online editor at ePages.
https://blog.epages.com/wp-content/uploads/2021/07/Googlebot.png
102
157
Volker Schwarz
https://blog.epages.com/wp-content/uploads/2021/11/logo-epages-blog.svg
Volker Schwarz
2010-10-22 08:53:25
2022-01-10 22:38:01
Search Engine Optimisation – The SEO Starter Guide by Google