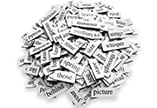 How important is written content for online shops?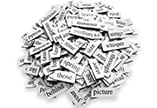 And what is the significance of original written content concerning search engine optimisation (SEO)? SEO expert and ePages online merchant Maxim Grübel explains the principles of SEO content and shares practical tips on how you can position your own ePages shop to perform well in search results.

In order to attain a respectable position in search-engine results, two things are essential: written content and links. Both together are ideal. Content alone will not result in top-notch rankings if it is not linked. Similarly, a website which contains very little content can improve in the rankings only by means of a great many links. The problem: Obtaining such a quantity of necessary and relevant links is possible only if a business is utterly innovative or boasts a strong brand. An example: The original Blaupunkt shop does not need much content to ensure its rankings in search-engine results; the sheer number of links suffices. A typical online shop finds itself in a more difficult position here. Links rarely appear out of nowhere; even if you were to "buy" them, that would be very expensive.
As already mentioned, content and links work best together. A sufficient amount of content regarding a topic means that fewer links will be needed to attain good rankings for said topic.
And therein lies the main problem with a great many online shops: the absence of content in written form. With regard to many types of products, of course, it can be difficult to formulate especially detailed descriptions. In addition, bombarding customers with long descriptions of products rarely promotes sales – particularly when it comes to everyday products. After all, customers already know what cups and lamps are – providing too much information about such items will only annoy customers. Unless you sell products which truly require detailed descriptions, you should focus on key points and avoid rambling descriptions.
But what if you cannot include enough content on most of your product pages? Where should you put such content? For starters, of course, there is the home page. It provides enough space below the product presentations for some additional information. Second, there are the category pages. Content can be inserted here, above and below the products alike.
An ePages shop's blog function can also help to generate content. A little advice: Enter the blog's RSS feed into various directories to create some additional links. With a bit of luck, the content in your blog will become so viral that people will gladly share it and link to it.
In summary, focus on the following. Normal shop operators who want to perform (even) better in search results should create enough unique content which search engines can then evaluate. The second step concerns links, which will serve to validate the quality of content. As a result, you will have a solid foundation to which you can always add. Content helps boost a shop's rankings – particularly in the long tail range with relatively long search phrases, which leads to higher-quality traffic. The shop is thus far more able to maintain its rankings than a shop with very little content.
Volker Schwarz studied German, History and Politics at the Ruhr-Universität Bochum. From 2004 to 2009 he worked as a freelancer for several marketing and communications companies in Hamburg, including e-commerce companies. Between August 2009 and December 2011, he worked as an online editor at ePages.
https://blog.epages.com/wp-content/uploads/2021/07/visual-content.jpg
108
157
Volker Schwarz
https://blog.epages.com/wp-content/uploads/2021/11/logo-epages-blog.svg
Volker Schwarz
2010-12-08 15:25:19
2022-01-10 22:36:56
How important is written content for online shops?