Essential SEO Tips for Shop Owners (Part II)
As we already introduced a few weeks ago, SEO is an essential part of attracting traffic at the first stage of a buyer's journey. It targets new people who are completely unfamiliar with your product or service and gives them a chance to get to know your brand.
When you follow all the SEO rules correctly, the visibility of your website gradually increases, which in turn enables the generation of more organic traffic. This organic traffic is created by random individuals browsing the web, looking for answers to their queries.
In this way, you are provided with a unique opportunity to turn these random individuals into returning visitors, customers and sometimes even dedicated brand advocates.
Today we will focus on the second part of SEO – off-page SEO and backlinks – and on what is essential for you to know as a shop owner.
5. Establish SEO friendly architecture
As mentioned above, website architecture is an important part of Technical SEO.
SEO -friendly architecture is simpler for bots to crawl effectively  and helps them discover any new or updated pages.
Well-optimised site architecture corresponds with search engines' current rules, boosts your website indexability, and helps rank your website faster.
The main components of an SEO friendly architecture, apart from its thoughtful structure and hierarchy, are a sitemap and a robot.txt file.
Think of a sitemap as if it was a blueprint of your website: it provides crawlers with a clear and concise layout of your website. The robot.txt is the first location of your website's code where spiders land on (before they start scanning) to find out what your crawling specifications are.
So both of these elements instruct spiders on how they should crawl your website and what pages they should include and exclude; this makes them necessary additions to your website.
Find out more about the sitemap and about the robot.txt file here:
Another vital aspect for making your site's architecture SEO friendly is the correct use of internal links. Internal links improve the crawlability of your website because spiders use them to flow between the pages. Make sure your pages are connected to each other based on hierarchy.
A healthy amount of internal links on a page needed to shape a balanced site's structure is at least three links that lead to related pages. As a result, your site architecture should resemble a pyramid.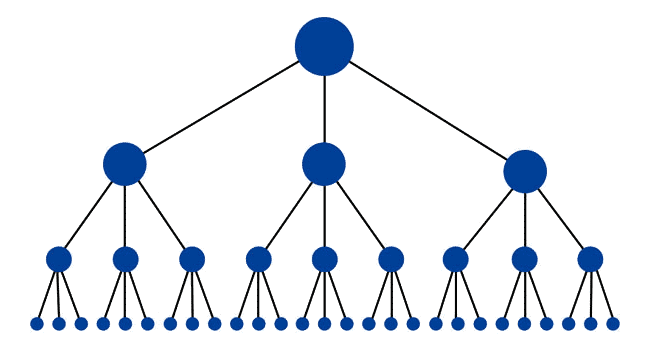 Additionally, it's highly important to get rid of crawl errors, like 404 pages, because they frustrate your users and break the process of scanning.
To do so, head over to Google Search Console to find out what crawling errors you may have on your website and learn how to fix them.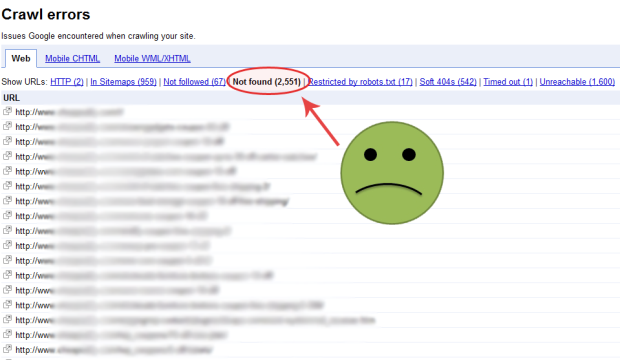 6. Get backlinks
Some experts, like the ones experts from Ahrefs, claim that having high quality backlinks is the most important SEO ranking factors.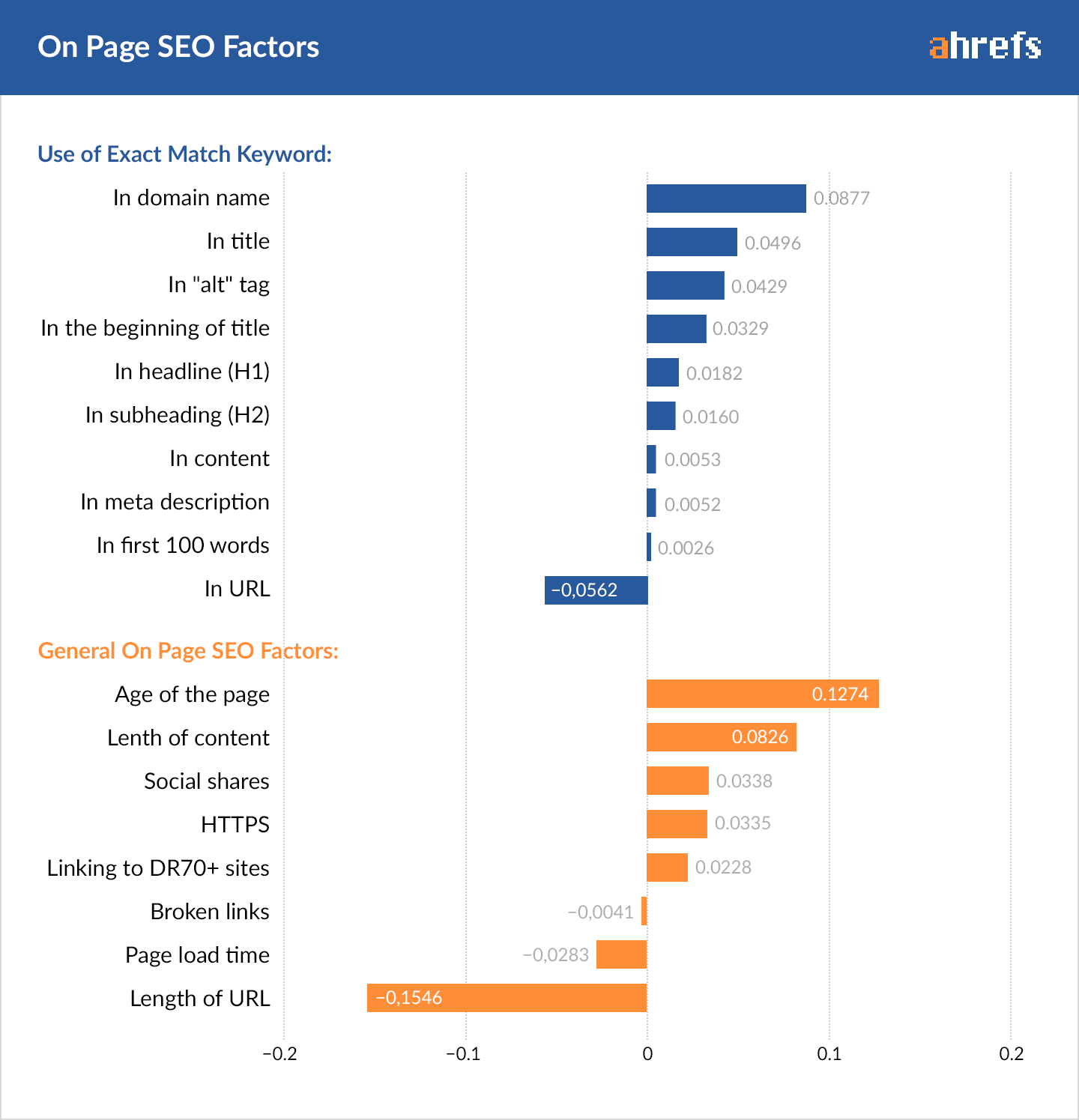 And this is apparently the truth. Link earning is not an easy task, especially when you try to gain links from authority websites.
Earning links of high quality demands a lot of work and time. A smart link building strategy is mainly based on building long-term, mutually beneficial relations with the bloggers, influencers, authoritative websites in your field, and by establishing expertise by curating great content and constantly improving your credibility and trust.
But this effort is worth making!
This is why you should definitely read this piece by Brian Dean and master all the backlinks techniques: 17 Untapped Backlink Sources. Also, keep a watchful eye on your backlinks by using Positionly.
7. Make your website mobile-friendly
It's a matter of fact, people today use their smartphones more than ever. This is why Google introduced a mobile friendly update in 2015, and since then, websites that are displayed correctly on various mobile devices rank higher in mobile search.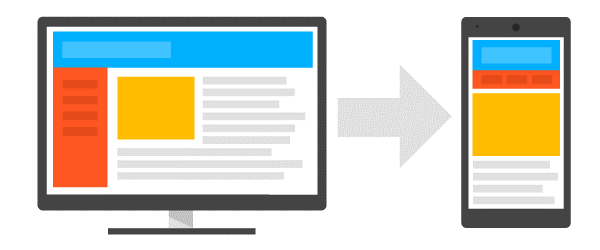 Can you provide your mobile customers with a flawless user experience? Take a device and check how your online shop looks on smartphones and tablets. Also, test it here by taking the Mobile Friendly Test.
8. Speed it up
Ever since 2010, website speed started to have a direct impact on your search ranking. One second more can literally make or break the user experience of your website, and it's of no help that web users have become very impatient lately.
Facts from the infographic by Kissmetrics speak for themselves: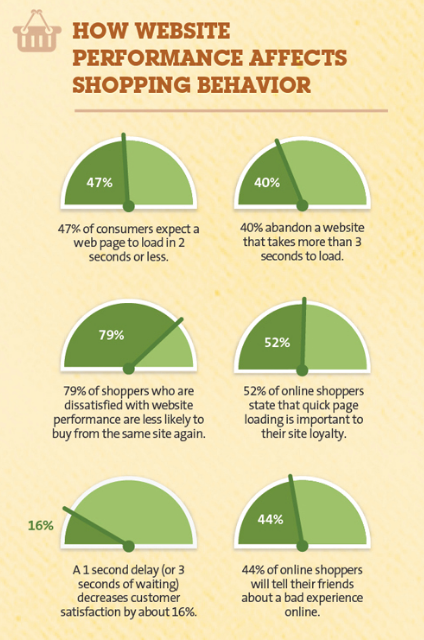 Yeah, a 1 second delay decreases customer satisfaction by 16%! It's necessary that your website loads in less than 3 seconds; otherwise, you can expect that 40% of your visitors will close the slow window. The bottom line is to make your website load quickly, ideally in 2 seconds, no matter what.
Remember that having a solid and consistent SEO strategy is critical for being found through search engines. This is why you should make sure that all the mentioned areas are sorted accordingly.
How do you like my SEO tips? Would you add anything else? Feel free to tell us in the comments below.
https://blog.epages.com/wp-content/uploads/2021/07/seo-linkbuilding.jpg
314
848
mrouet6
https://blog.epages.com/wp-content/uploads/2021/11/logo-epages-blog.svg
mrouet6
2016-10-25 15:10:51
2016-10-25 15:10:51
Essential SEO Tips for Shop Owners (Part II)