Video: A good start in ecommerce after a professional transition
There is no standard way to become an e-merchant! Martí proves it today: after working in an electronics factory for 23 years, he decides to bet on his own project. Owner of the shop Mochilas 13 in Barcelona, Martí is now dedicated to the resale of bags and accessories of contemporary brands. Discover the career of this former electronic technician who trusted ePages to open his first online store.
Reinventing yourself after an economic layoff
Interrupted in mid-career, Martí decides to change course and takes the road of training, with the intention of reviving his taste for manual work. He learns how to make leather bags, which will lead him to find his own style and create his own brand, Urbanus Barcelona. In the months that followed, having opened his own premises, Martí discovered brands of bags that were selling very well in his neighbourhood. The first attempts as a reseller of these brands were so successful that he decided to devote himself to them. In only 1 year, Martí has built his own shop, in which he sells the products of other local brands and craftsmen, as well as some products of his own brand, which he offers to customize.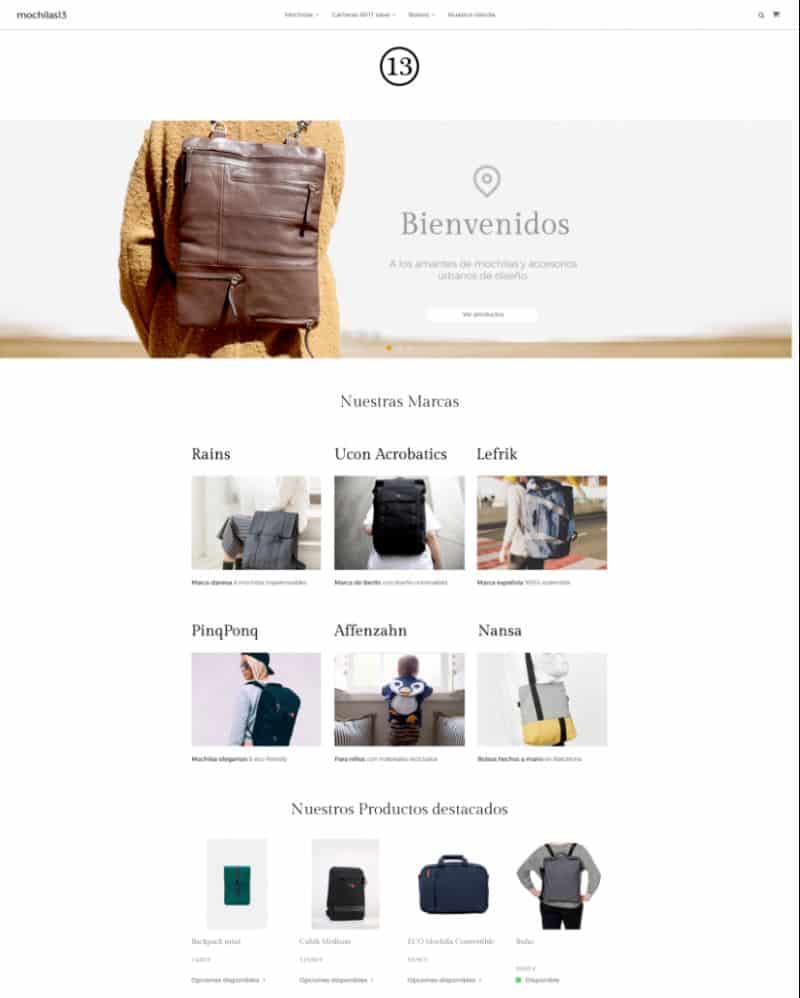 Next step: the online shop
After having hesitated for a long time to create his online shop – following a first bad experience – Martí lets himself be convinced by the multiple requests of his customers. He knows that having an online store is essential for a reseller. He explains, "my customers always asked me: 'Can I see that on the Internet?" when they wanted to consult a product with a relative or friend. Now I can say, "Yes, you can see it online." Today, customers who discover Martí's products on his site Mochilas 13 come to the physical shop already knowing the reference of the product they want!
The online store therefore has several functions in terms of visibility for him: It allows online sales for customers who cannot move to the physical store but also the possibility for customers to find information they are looking for, or to discover the collections available.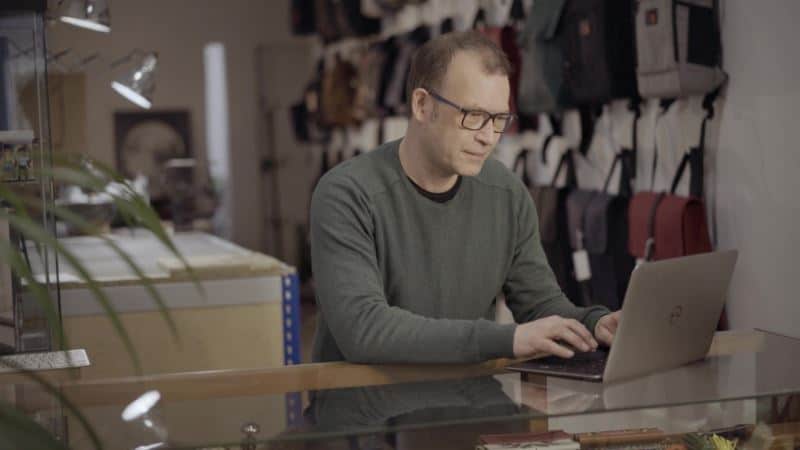 Reconciliation with the Web after a bad experience
After a disappointing first experience with a free online sales solution, Martí decided to trust ePages. He explains: "One day I wanted to try a free software… It was a disaster. I had to work with a tablet on the side to read the instructions while trying to apply them on the computer. I was wasting too much time, and after a few days, I gave up. Now, with my ePages online store, everything is much easier."
Success factors
The intuitive drag-and-drop editor: Martí was pleasantly surprised to create his homepage in just one hour. "The content editor in ePages online shops allows you to create your own pages tailored for you by dragging texts and images into the desired areas. You discover new layout options, new banners, new image combinations… The drag and drop editor is amazing."
A solution / online shop in the Cloud: A real pledge of tranquility for Martí. He explains: "Everything is in the cloud. I don't have to worry about hosting, I don't have to worry about updates, everything is supported."
An easy to use SEO tool: "One advice I can give to beginners is to work well on your SEO. ePages makes it easy for you: You can easily add your keywords so that customers can find you better on Google."
https://blog.epages.com/wp-content/uploads/2021/07/mm4.jpg
314
848
stodorova
https://blog.epages.com/wp-content/uploads/2021/11/logo-epages-blog.svg
stodorova
2018-07-17 15:36:44
2018-07-17 15:36:44
Video: A good start in ecommerce after a professional transition