The 6 highest converting e-commerce sales promotions
Sales promotions are fantastic at driving more revenue and chances are, you're probably running some sort of promotion right now. Grant Thomas from Justuno describes in this article which kinds of promotion are the best for your business.
The key with e-commerce sales promotions is to keep it simple. Make sure the promotion will benefit your business while making it appealing and easily understood by shoppers.
To make things simple for you, I've outlined the 6 highest converting sales promotions for e-commerce.
1. Percentage based discount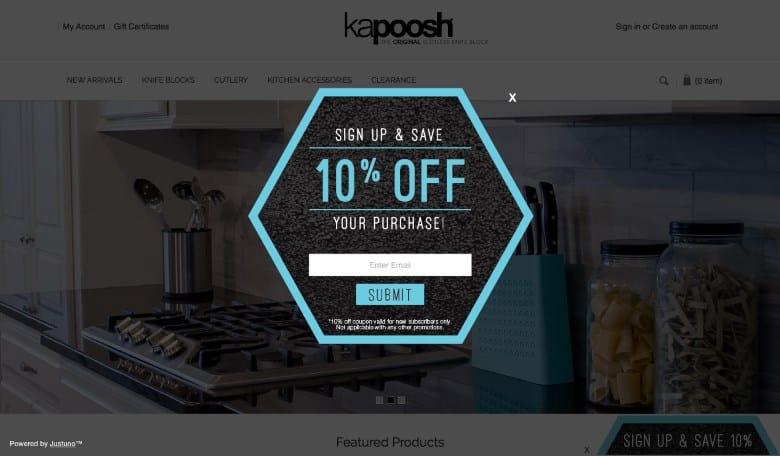 The most common way to offer a discount is with a percentage based discount. Online retailers use small discounts (5-10% off), larger discounts (15-25% off) as incentives to purchase. It's also common to see brands discount 50% or more to clear out old and excess inventory.
Who should use this offer?
Discounting can and should be used by all retailers, but in different ways. If your business has high profit margins then you can afford offer higher discounts of 15-25% off and discount more frequently. With low profit margins and higher end brand appeal, look to offer smaller discounts or less frequent sales promotions. If excess inventory is bogging you down then get rid of it with clearance discounts!
2. Dollar amount discount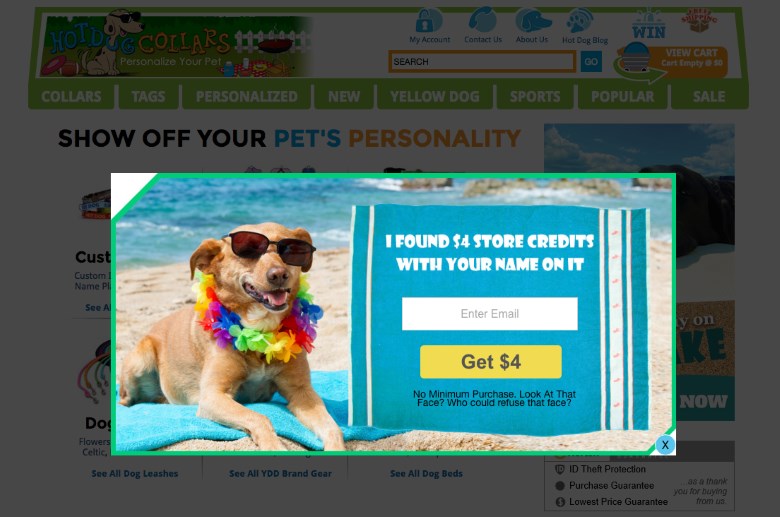 Instead of offering a percentage discount, you can discount by a specific dollar amount. This provides you with a static discount amount giving you more control of your product margins. These offers can also be positioned as a credit (take a $15 credit!) which can result in better promotion redemption rates.
Who should use this offer?
If you're looking to avoid the numbers game of percent discounts and have a static discount amount, then a dollar amount discount may be your best option. If you really want to see what type of discount offer to use, run an a/b test. This will optimise your offers while also providing valuable info on your customers.
3. Free shipping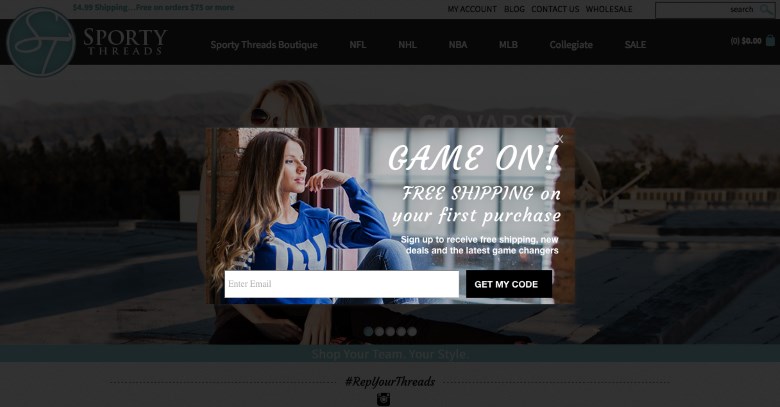 Free shipping is by far the biggest sales driver during throughout the year. 73% of online shoppers stated that free shipping is the #1 criterion for making a purchase. Free shipping is an offer that appeals to the majority of shoppers and can significantly increase sales conversions. Since shoppers like to take advantage of free shipping, they actually tend to spend more than they normally would.
Who should use this offer?
Shipping cost is largely based on size and weight which means that every business will have fluctuations in shipping cost. If free shipping works with your margins and cost structure then look to use it in your e-commerce marketing strategy. If the cost is just too high, there are a couple of ways to make it work for your business. We will touch on these later on in the post.
4. Threshold promotions
A threshold offer is a promotion that is only accessible if the shopper has a basket size higher than a certain threshold. This can help increase order sizes and convert more sales. You can run this type of promotion with a discount, free shipping, or a gift with purchase, but the data shows that free shipping is your best bet. A study by Harris Interactive and UPS found that 39% of customers would purchase enough to get free shipping.
For example, if my average order size is $50, then I'd want to offer free shipping on orders of $75 or more. This way, I'm able to encourage shoppers to increase their order size with the incentive of free shipping.
Who should use this offer?
It can be difficult for some businesses to offer sales promotions without it digging into profit margins. However, by using thresholds, most brands can offer a discount or free shipping promotion in a way that benefits their business. For businesses who want to run promotions but have low profit margins, threshold promotions are the way to go.
5. Gift with purchase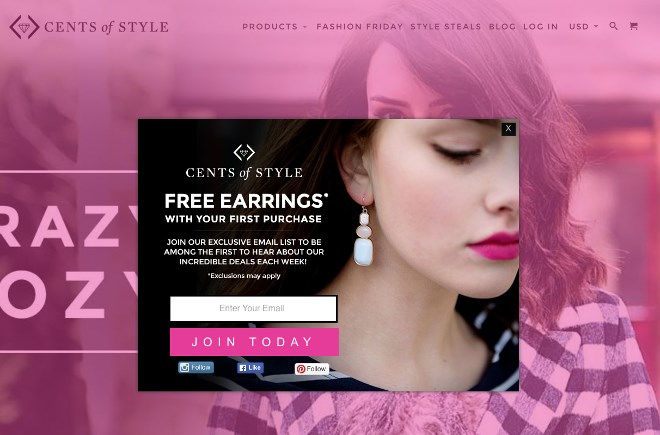 Offering a gift with purchase is a great way to add value to the shopping experience while also driving sales. A small item is a quality incentive and shoppers must fully checkout in order to receive their gift.
Who should use this offer?
Have some old promotional items or some items that just won't sell? Use these items to close sales conversions. A gift with purchase can be that needed additional value to push shoppers to buy from you!
6. Contests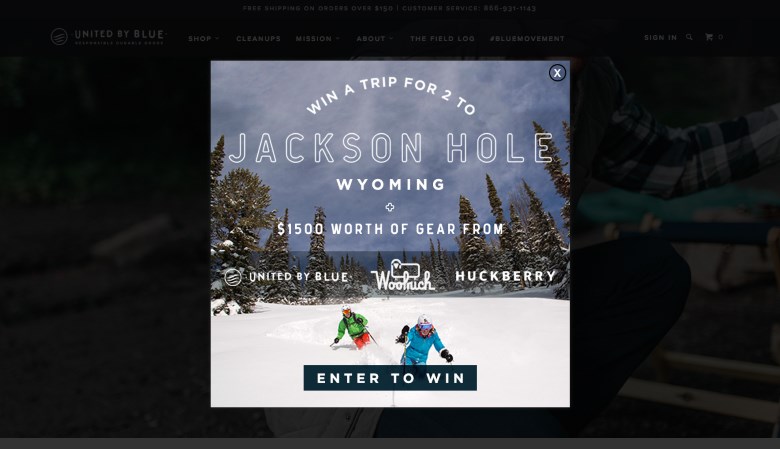 While contests aren't necessarily sales promotions, they are an incredibly effective way to drive engagement and e-mail sign ups. Running a contest is simple! Offer your visitors a chance to win a big ticket item by entering their e-mail address.
This can be one of your products or something else, but it must be something that your ideal customer will be interested in. This will allow you to build an e-mail list full of high quality leads who are more likely to have intent to purchase. One thing to keep in mind is if you do decide to choose one of your products, this may prevent people from purchasing that particular visit because they'll wait to see if they win. If this is the case, send a follow up e-mail to all entries who did not win with a promo code to use on your site.
Who should use this offer?
Contests are perfect for businesses who want to convert more of the new traffic that they are driving. Since a high ticket item is attractive, many new visitors who are interested in your products will enter their e-mail for a chance to win. This is a perfect way to boost lead conversion from Facebook ads and other PPC advertising.
Run effective e-commerce promotions
These 6 sales promotions are a great starting point. They are easy to set up, the value is clear, and they are proven in generating revenue. Experiment with these promotions and see what works with your business.
To quickly implement any of the promotions listed above, hop on a free 14 day trial of Justuno. The platform gives you a complete framework for creating and launching high converting promotions for lead capture and sales. To use Justuno, please visit the ePages App Store in your shop's administration area. Select Apps & Themes and then App Store. Justuno needs to be activated at your provider.
https://blog.epages.com/wp-content/uploads/2021/07/promotion.jpg
315
848
marialopez
https://blog.epages.com/wp-content/uploads/2021/11/logo-epages-blog.svg
marialopez
2016-08-30 10:18:27
2021-10-13 13:57:01
The 6 highest converting e-commerce sales promotions