4 reasons to use e-commerce promotions to convert traffic and sales
In this guest article, Grant Thomas from Justuno explains to you the advantages you get from running promotions in your shop.
Increase sales
E-commerce promotions, when implemented correctly, capitalise on online consumer behavior which makes it easier for you to sell to shoppers despite the large amount of competition out there. Today's consumer is looking for the best possible deal and this process occurs at every point of your sales funnel. Whether it's during initial research or when on the cart page, shoppers are analyzing their purchasing decision based on price, shipping options and well, price. This creates a big opportunity to impact these decisions with promotions.
Nearly ⅔ of online shoppers actively pay attention to sales and promotional offers so demand is there. What's more staggering is that promo code usage increased 43% in just one year. By running e-commerce promotions on site, you can fulfill shopper needs without putting them in a position to leave to price compare or coupon hunt. Giving your customers what they want is the most effective way to drive more sales. Period.
A common misconception with sales promotions is that you have to offer crazy discounts or incentives to drive sales conversions. While bigger incentives may be more appealing, a small incentive can still make a positive impact on sales and you won't have to diminish your margins drastically.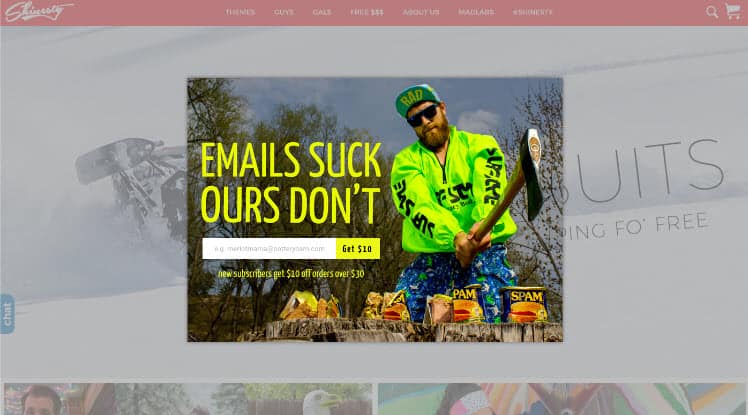 Promotions create a better sales strategy
We are all aware that November and December drive nearly ¼ of all ecommerce revenue but there are other opportunities out there that you can capitalise on. Think Valentine's Day, Halloween, and Mother's Day. By running promotions around key dates and holidays, you can convert more sales and add value to keep shoppers coming back. It's also important to consider that you will face less competition promotion wise on these key dates that aren't during the big holiday season. Here's a list of key dates for ecommerce promotions.
Convert a higher percentage of traffic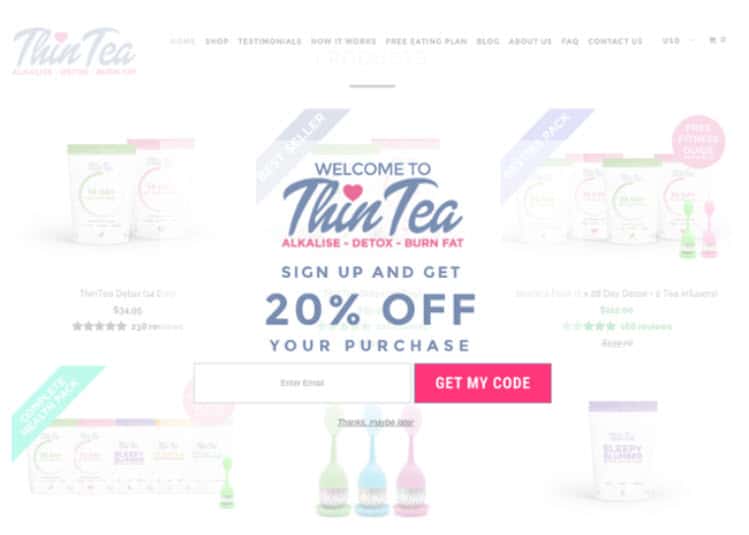 Did you know that, on average, 98% of new visitors don't convert into a lead or sale? Almost all of the traffic that you end up driving to your website results in nothing. Yes, some of these new visitors who don't convert may come back at another time, but you have no way of knowing how much of this traffic will return.
This puts heavy emphasis on converting the current website visitors. Promotions provide an effective way to engage and convert traffic. Serving up an offer that says "Welcome! Take 15% off of your first order. Enter your email to get the code" will allow you to drive sales but also capture email leads so you can retarget these visitors for free with email campaigns.
It's also worth noting that shoppers are actively looking for discounts and promotions so even if they aren't ready to buy just yet, they are much more likely to subscriber to your mailing list when promotions are involved. Whether it's capturing an email or converting a sale, a promotion will help you convert a higher percentage of traffic. Why's this important? More sales opportunities and a higher ROI from paid traffic campaigns.
Promotions are the ideal way to engage people
For just a moment, think of your online shop as a brick and mortar store. You'd never let someone walk through the front door without engaging them in some manner. Whether it be welcoming them, notifying them of current promotions, or providing them with some information, you have to engage that shopper.
The same goes for your online shop and promotions. This is your opportunity to directly engage each shopper with something that could be of value to them. The most effective way to engage this traffic is with a pop up. Why a pop up? This ensures that your marketing message or promotion will be seen. A well designed pop up grabs attention, sits in a highly visible location on your site, and drives engagement.
While there are some critics of pop up promotions, the fact of the matter is that if you provide something of value to your visitors (discount, free shipping, free gift wrapping) this will only enhance their shopping experience.
Promotions are, and will always be a great tactic for driving more sales and it makes even more sense when looking at the competitive landscape of e-commerce. You must meet customer expectations and needs while also giving them a reason to stay or return to your website. If not, you're missing out on huge revenue driving opportunities.
In the next installment of this e-commerce promotions series, we'll discuss the various types of promotions that you can use to drive more sales!
About Justuno
Justuno is an on-site suite of tools designed to help websites convert a higher percentage of traffic into leads and revenue, as well as email subscribers and social fans. Create and implement effective and incentivised data capture points in a simple, three step process to start converting your visitors. Implement Justuno to your website and we guarantee leads in 20 minutes of publishing. Engage visitors and convert 3-5% more of your traffic!
To use this app, please visit the ePages App Store in your shop's administration area. Select Apps & Themes and then App Store.
https://blog.epages.com/wp-content/uploads/2021/07/promotion.jpg
315
848
marialopez
https://blog.epages.com/wp-content/uploads/2021/11/logo-epages-blog.svg
marialopez
2016-07-08 08:41:07
2021-10-13 15:24:45
4 reasons to use e-commerce promotions to convert traffic and sales