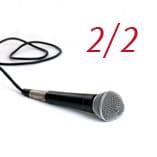 Interview with Stefan Kolodziej – one decade in e-commerce II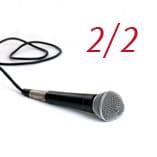 Are social networks important for online merhcants? Or aren't they? Does a corporate blog has any impact on an onlineshop? That are the basic go's and no go's for online merchants that have just started? Read on all this and more in the second part of our ePages blog interview with Stefan Kolodziej. (You can find the first part here.)
Sales in your online shop are rising by 20 per cent annually. What would you say are the most important keys to success?
Stefan Kolodziej: We only sell directly via our shop — we use neither Amazon nor eBay. Shipping within Germany is currently free for orders from 40 euros. In the past, that transaction threshold has been higher, but we've also offered free shipping on all orders. Although the latter approach generated a few extra orders, it doesn't really make financial sense, of course. Free shipping isn't really suitable for acquiring new customers either, in my opinion; customers who order just a few euros of items won't order in future if the threshold for free shipping increases.
We do send out a newsletter, though time and again we don't find the time to write it. But we do publicise via blog and Twitter as well as Facebook and Xing, so our newsletter is often — unfortunately — of secondary importance. That's the case even though every newsletter we send clearly generates additional orders! We haven't yet tried distributing coupons.
All means of communication fare well. Some people like Twitter, others Facebook. Customers who are particularly interested in tea tend to read our blog (we have recently noticed, however, that blog comments are shifting to Facebook and the like).
Fairly recently, a trend has emerged at our brick-and-mortar store. As it turns out, some customers quite thoroughly peruse our webshop or our blog to learn the latest before walking into our store. By no means am I referring exclusively to relatively young customers; on the contrary, customers 50 years of age and above, too. In the end, communicating and keeping in touch with customers is key. Whether our customers are online or offline, they want to chat about stuff. And we don't always talk just about tea.
Other than newsletters and sales platforms, what can you tell us about marketing? Do you rely on AdWords or search engine optimisation (SEO)?
Stefan Kolodziej: We don't use external service providers — neither for search engine marketing nor for search engine optimisation. We ourselves handle SEM and SEO, and ePages automatically takes care of quite a lot. Our blog and our Twitter feed certainly help online users find us.
I myself handle the spectrum of search engines: from Bing and Yahoo to Google and Google Base. Shop operators can handle all this themselves. You need a service provider, in my opinion, only if you have no time or interest in doing things yourself.
We don't place any print advertisements and only occasionally turn to Google AdWords … very rarely, as a matter of fact. Customers, especially if they're searching for certain types of tea, find our shop quickly; ePages deserves praise for that.
How do you feel about price-comparison websites?
Stefan Kolodziej: We intentionally do not appear in the countless portals operated by amateurs. We don't wish to appear alongside outdated entries, some of which are from companies that went out of business years ago.
We do use specialised search engines such as PreisRoboter.de from time to time, but we generally prefer to eschew price-comparison websites. Our offerings can easily be mistaken for something else, for we don't sell brand-name goods so much as "raw" products. One and the same term/designation can actually refer to very different products, which makes it very difficult to compare prices.
I also don't feel that the Internet is a platform exclusively for discounters. On the contrary, specialists offering high-quality products and great service also use the Internet to reach customers.
You ultimately have to acknowledge that no online shop will reach all customers. Naturally, you should be flexible and fulfil customer needs; by the same token, you mustn't water down your approach.
Your shop is very active in social networks such as Facebook and Twitter; you also maintain your own blog. Which approach generates the most customers?
Stefan Kolodziej: Word-of-mouth recommendations from our regular customers probably help us the most, which naturally constitutes praise concerning the quality of our service and products. With regard to Facebook, Twitter and our blog, the latter is most effective for attracting people to our online shop; Facebook, less so. Our activity on Twitter certainly draws some attention. And Google is very important, of course. Many of our customers come to us via Google.
I believe that all of these possibilities are important. I often hear people, merchants included, say things such as "Why should I bother with Facebook?" or "Twitter is only for teenagers!", etc. Such statements unfortunately remind me very much of similar things people said years ago: "Why should I bother with the Internet?" or "I don't need an online shop; people who want to buy something walk into a real store!" or "A mobile phone? Why? People can reach me at home!"
Many Germans, merchants and consumers alike, seemingly refuse to embrace change or simply try out new things. For a long time, they reject the new — only to ultimately join in even though it is sometimes too late. In this context, I sense problems for brick-and-mortar businesses. People are far too cautious when it comes to the Internet in general and an online shop of their own in particular.
You mentioned that good relationships with customers is of paramount importance in online business. Do you use ranking websites such as eKomi or TrustedShops?
Stefan Kolodziej: Our customers are very happy with us. We ensure customer satisfaction in several ways: very speedy delivery (one to two working days), great quality, the uniqueness of certain teas we import, the considerable variety in some product segments (Japanese teas) and the truly straightforward way we handle the very few complaints we receive. I wish to emphasize that we very rarely field complaints. Customers practically never return purchases. Perhaps we packed the wrong product by mistake, or a teacup broke en route, or a customer inadvertently ordered something they didn't actually want.
We rely on eKomi to broadcast the good experiences of our customers. It seemed that eKomi immediately boosted the number of orders we received — especially while we had customer reviews on our website via the eKomi widget. Right now, we are using eKomi purely as a logo.
I think that opportunities for ranking are very important for customers, too, as it gives them a platform for expressing their satisfaction. Far too often, customers go online only to share negative feedback (in forums). I believe it can be quite rewarding for customers to very simply put into words their satisfaction. It's yet another way to communicate and present one's viewpoint.
As in the offline world, people are pivotal to online business. During the ten years you've been running your online shop, what types of experiences have you had interacting with customers?
Stefan Kolodziej: I find it absurd when people say they'd rather not order via the (encrypted) shop, but instead prefer to send an unencrypted e-mail (containing the very same information). Or they opt to order by phone because they feel unsure what happens to data they enter into a computer.
That happens?
Stefan Kolodziej: Yes, it does. Some of my customers print out entire articles and lists of products before ordering their tea by phone.
In addition, it confuses me when customers say the entire order process is far too complicated and they'd have to provide far too much unnecessary information. In reality, though, customers simply select the items they want and enter their address before choosing a payment method and shipping method. It's no different inside a retail store. You place your purchases into a shopping trolley, go to the checkout, and pay with cash or a card.
I always find it annoying when customers forget that we shop operators are human beings, not machines. Fortunately, though, such cases are rare for us.
If you were to create a new online shop tomorrow, what would you do differently?
Stefan Kolodziej: I would refrain from brick-and-mortar sales altogether or, at the most, offer the option of picking up pre-ordered items. In fact, we have practically reached that point.
In addition, I would opt from Day One for a hosted shop system in lieu of the webshop we cobbled together via Netobjects Fusion back in the day. The reason is simple: a shop provider ensures that a shop will function properly. If I were to attempt to handle that in addition to everything else, it would exceed my expertise and take too much time.
You have ten years of experience in e-commerce. What advice would you give to new webshop owners?
Stefan Kolodziej: I suppose the largest mistake newcomers make is that they know nothing about the product(s) they want to sell — and I do mean absolutely nothing. Because we also work in tea wholesaling, we frequently encounter people who say "I'm going to open an online tea shop soon!" just because they imagine that selling tea is easy.
They utterly overlook the fact that tea is by no means a standard industrial product; on the contrary, selling tea demands expert knowledge and an in-depth background. It starts with simple matters such as: "Wait, there's a packaging ordinance?", "You mean I have to weigh the tea myself?", "Oh, my scale must be calibrated?" or "So, I first need to get certified before I can sell unpackaged organic goods?"
They are unaware of many things! A lot of people also seem to believe that running an online shop is something they can handle easily in their free time. It's a very different situation for somebody who owns a walk-in store. Such businesspeople are very familiar with all the "non-virtual" stuff such as storage, shipping, complaints and interacting with customers.
But I do believe this problem exists not only in our industry, but also in many other types of retail business.
10 Rules for Successful Shop Operators
by Stefan Kolodziej
Know your product(s).
The Number One person is your customer. If you always act in your own interest and forget your customers, you will fail — online and offline!
An online shop is not a part-time job; on the contrary, it demands complete commitment.
Not only customers are important; suppliers are important, too. Because we work with tea suppliers in — for instance — India, they must be content working with us; otherwise, we cannot obtain high-quality items. But when we have access to great products, then we can subsequently sell them to our end customers.
Adapt to and adopt new technological opportunities. A shop which is technologically successful today might be out of date tomorrow. Perhaps, for instance, many people will make purchases via smartphone in future. Shop software in the form of Software as a Service (SaaS) is therefore very beneficial, assuming it is continuously enhanced.
Be wherever your customers are. Nowadays, that means sites such as Facebook and Twitter.
Be aware that setting up an online shop alone is not enough. A certain knowledge base about business is key. Brick-and-mortar merchants in particular could bring to bear their knowledge and experience here.
Offer your customers chances to provide feedback (eKomi, Facebook, Twitter, e-mail). And always respond to your customers' feedback!
Do not disregard essential offline tasks such as logistics, delivery services, packaging and the handling of returns.
Opt for a shop provider or a shop system which facilitates suitable help, such as via the ePages board.
Volker Schwarz studied German, History and Politics at the Ruhr-Universität Bochum. From 2004 to 2009 he worked as a freelancer for several marketing and communications companies in Hamburg, including e-commerce companies. Between August 2009 and December 2011, he worked as an online editor at ePages.
https://blog.epages.com/wp-content/uploads/2021/07/visual-interview_22.jpg
157
157
Volker Schwarz
https://blog.epages.com/wp-content/uploads/2021/11/logo-epages-blog.svg
Volker Schwarz
2011-04-14 16:11:07
2022-01-10 22:12:19
Interview with Stefan Kolodziej – one decade in e-commerce II