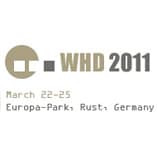 "A Multilingual Online Shop Is Not the Same Thing as Multinational E-Commerce" – WorldHostingDays 2011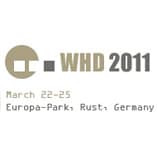 "A majority of companies have not yet transitioned to international e-commerce." Wilfried Beeck – CEO of ePages, Europe's market leader for e-commerce – shared that insight during his "Sell Global, Think Local" speech at WorldHostingDays 2011. This event in Rust, Germany attracted more than 4,000 attendees this year, and has become the premier get-together in recent years for the international hosting industry.
In his keynote speech, which kicked off the event, Mr Beeck spoke about the challenges of international e-commerce – particularly for small and medium-sized businesses. Hosting providers can tap into this market with enormous potential for growth. After all, many merchants with local customer bases are still searching for solutions which would allow them to sell globally to an exceptionally broad variety of markets; according to Germany's Federal Statistical Office, there are 22.8 million small and medium-sized businesses in Europe. 54 per cent of European merchants operate an online shop of their own. Only 21 per cent of them service customers in other countries. The problem with that? Not everybody complies with all applicable laws. If you want to succeed abroad, you need an online shop which satisfies all requirements regardless of the countries in question.
"Hosting providers in Europe need to offer their customers an all-round package which meets these requirements," explained Wilfried Beeck. "There are, of course, considerable challenges: different languages and currencies as well as linking to country-specific seals of approval, marketplaces and shopping portals. Not to mention integrating the most popular methods of payment, providers of logistics services and communicating country-specific legal prerequisites. Fifteen different languages are spoken in Europe's Top seven regions D / A / CH, Scandinavia, Benelux, France, Spain, Italy and UK alone. Not only the fifteen countries in the euro zone must be considered, but also the twelve European Union countries which do not use the euro. A merchant who must take care of all this personally will find it difficult to succeed in international e-commerce.
The ePages platform allows hosting providers to offer their customers an international, out-of-the-box solution. "Providers who opt to integrate our e-commerce cloud services will enjoy not only a scalable and internationally compatible platform, but also a full-service package featuring essential e-commerce services," added Beeck. "In addition, ePages offers integration with more than 60 technology partners in the European market such as Google, PayPal and Facebook. We thus guarantee smooth integration regarding the most important applications and their continuous maintenance – regardless of whether it is eBay, Amazon Marketplace or large providers of logistics services such as DHL and UPS.
How is the cloud changing the international hosting business? ePages interviews industry experts at WorldHostingDays 2011
In addition to supplying the keynote speaker, ePages was once again a WorldHostingDays Platinum sponsor and exhibitor. Appearing at this trade show is pivotal to the recently created e-commerce area – the place to go for all things e-commerce. As in previous years, we had many worthwhile conversations with customers and interested parties. For the first time, ePages spoke with industry insiders about recent developments in the hosting industry:
Interview with Jeff Hardy, Vice President of Business Operations, SmarterTools
Interview with Nils Decker, Chief Marketing Officer, SpamExperts BV
Interview with Marco Houwen, CEO, LuxCloud
Interview with Wilfried Beeck, CEO von ePages GmbH
More interviews are going to be online soon. You can access additional details about the events via this http://www.youtube.com/ePagesVideos

Volker Schwarz studied German, History and Politics at the Ruhr-Universität Bochum. From 2004 to 2009 he worked as a freelancer for several marketing and communications companies in Hamburg, including e-commerce companies. Between August 2009 and December 2011, he worked as an online editor at ePages.
https://blog.epages.com/wp-content/uploads/2021/07/visual_WHD.jpg
157
157
Volker Schwarz
https://blog.epages.com/wp-content/uploads/2021/11/logo-epages-blog.svg
Volker Schwarz
2011-03-29 10:01:31
2022-01-10 22:12:51
"A Multilingual Online Shop Is Not the Same Thing as Multinational E-Commerce" – WorldHostingDays 2011