ePages as an employer: "We are looking for talent willing to grow with us"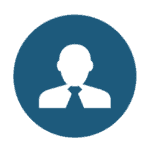 As a leading international provider of online shop software, ePages is offering attractive positions across our various offices. We are currently looking for new talent due to the significant growth in e-commerce. In an interview with the German website onlinemarketing.de, our CEO Wilfried Beeck talked about the benefits of ePages as an employer.
Why should candidates be interested in ePages?
The e-commerce industry is one of the most exciting industries and the outlook is excellent. As a provider of online shop software, we are operating in a segment that is likely to see high growth rates for the coming years. This results in exceptional career opportunities so we are looking for top people who want to grow with us.
In what areas are you looking for new people?
Currently we are looking for web designers, software developers, programmers, computer scientists and have job openings in online marketing. To drive growth, we want to hire an additional Sales Manager and in product management, we need thinkers who want to be involved as we continue to develop our software products. In all departments, we offer full-time and internship positions.
What makes you a good employer?
Employees are always telling me that they particularly appreciate the work climate and flat hierarchies in ePages. Working with ePages means people can enjoy good social benefits. Our employees have flexible working time, and it's simply fun to work at a leading international provider of online shop software.
How do your colleagues experience that ePages is an international company in their daily business?
ePages cooperates with resellers and their customers in some 75 countries. We have offices in Hamburg, Jena, Barcelona and London to be close to the markets. Our strength is that we know the issues and needs of online retailers in the different country – allowing us to provide everything they need for being successful in e-commerce.
Our team members come from more than 15 nations. In the offices, you can hear English, French, Spanish and other languages. The employees feel that cultural diversity is extremely rewarding. The collaboration across locations is of course something natural for us – as well as international career opportunities with ePages.
What should a candidate bring in the ideal case to be suitable for you?
In addition to professional competence, it depends on their passion for e-commerce and software. If you want to make your way with ePages, you will also need very good communication skills. We insist that employees work to targets, are analytical and structured. Of course, we want a lot of creative ideas and give the ability to turn them into reality as a team.
Where to find current job openings from ePages?
The vacancies in our different locations are summarised on the ePages job openings website. A visit here is always worthwhile, as because of our growth, new opportunities are constantly being added.
We are imminently looking to hire a user interface / web designer from the Netherlands. This is a fantastic opportunity for a Dutch or Flemish native speaker, a young professional looking for that edge, a change of scenery, something new!
Wilfried Beeck studied Mathematics and Computer Sciences in Kiel before founding the company in 1983. Together with Stephan Schambach and Karsten Schneider, he also founded Intershop Communications GmbH in 1992 and managed its IPO in 1998. In 2002, Beeck left the board at Intershop AG to concentrate on the development of e-commerce solutions with ePages. He is also an investor and board member in a number of high-tech companies.
https://blog.epages.com/wp-content/uploads/2021/07/Wilfried_Beeck_2012-1.jpg
1024
1280
Efe Acunaz
https://blog.epages.com/wp-content/uploads/2021/11/logo-epages-blog.svg
Efe Acunaz
2013-09-20 08:49:59
2021-10-13 15:36:44
ePages as an employer: "We are looking for talent willing to grow with us"