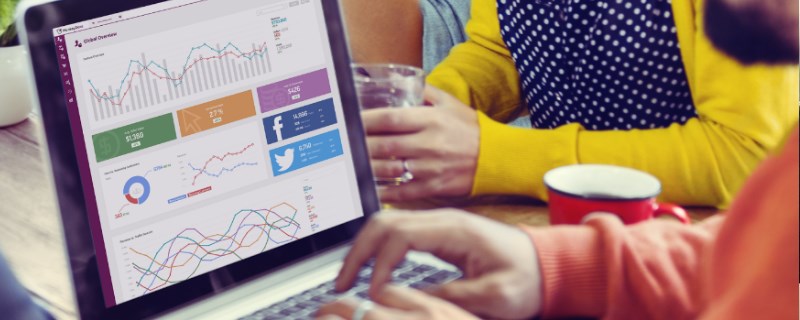 How to boost your business with data analysis
In this guest article, Anna Buchalova from MonkeyData tells you how to grow the revenue of your online shop by analysing the most important KPIs.
There are many different ways of maximizing revenue for your e-commerce business. You are probably familiar with most of them, i.e. exploring pricing strategies or diversifying sales channels. But have you already looked at data analysis as a priceless source of insights for your business?
Get to know your customers
Do you know what kind of customers purchase from your shop? Have you already discovered your target group? What about new and returning customers' participation? If you know when and by whom your products are bought, you can jump-start your sales by improving managing your campaigns.
Discover trends and the most requested products
Once you know your customers, there's one more important thing: the search terms they enter on your website. Find out what products and services are trending and what exactly your clients are looking for. Explore the most requested products and combinations. Incorporate cross-selling in your business strategy and it will considerably help you to expand.
Explore your order data
Another extremely important factor for online retailers should be orders. What does the purchaser buy, when and how often? This kind of information is crucial for you to be able to optimise your services and to be more adaptable to your clients' needs. Know which days of the week are trending in purchases and when you can chill out and go in for your hobbies.
Watch all your revenue sources and efficiency
A common beginner's mistake is to analyze each source separately, i.e. PPC campaigns, social media, blogging and newsletters. It supports your sales, but are you convinced of the efficiency of these sources? Draw a comparison between individual marketing channels and you will clearly see where it's worth to invest and which strategies can be completely ignored.
Care about possibilities of payments and logistics
Trying to be successful in e-commerce goes hand in hand with trends in payments and logistics in your target area. Try to see various forms of payments and delivery methods in the context of your revenue. Don't forget that many countries follow different trends so make sure you react quickly to the current market situation.
Analyzing your data is the right way to e-commerce success. If you want to do it as effectively as possible and save both your money and time, MonkeyData is the right solution for you. So make sure to check out the app in the ePagesApp store and start your 14-day free trial.
https://blog.epages.com/wp-content/uploads/2021/07/monkeydata.jpg
320
800
lmurillo2
https://blog.epages.com/wp-content/uploads/2021/11/logo-epages-blog.svg
lmurillo2
2016-07-20 15:25:48
2021-10-13 14:02:57
How to boost your business with data analysis