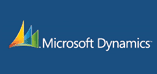 ePages & Microsoft Dynamics NAV ("Navision") – An interview about the new nex4biz interface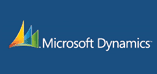 Many medium-sized companies use Microsoft Dynamics NAV ("Navision") as the enterprise resource planning system of their choice. With the e-commerce add-on nex4biz from Vanilla-X, this can now be tied to ePages and operated in your own online shop. On the ePages blog, Mark Böhm, CEO of Vanilla-X answers questions about the integration and possible use scenarios.
Hello Mark, Would you like to tell us a little bit about yourself and your company?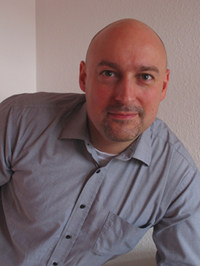 Mark Böhm: Gladly 🙂 My name is Mark Böhm and together with my brother, I manage the activities of the Vanilla-X GmbH. Our company creates customer-specific software solutions according to individual requirements and we also dedicate ourselves to the manufacturer and care of standardised software products with clearly defined functional scopes. Examples for these types of products are our VXK data concentrator for the use in industrial automation and the newest product, the nex4biz interface for Microsoft Dynamics NAV ("Navision") and ePages. We have developed nex4biz in" cooperation with our partner soap-IT GmbH. soap-IT GmbH specialises in the realisation of e-commerce projects, particularly online shops and the development, adaptation and enhancement of the software solutions required for this. Through the detailed technical know-how of soap-IT GmbH and the nuances of an ePages installation, we were in the position together to develop a universal interface like nex4biz.
With your new product "nex4biz", ePages online shops can be integrated into the ERP system Navision from Microsoft. Can you tell us something about this?

Mark Böhm: We had already become aware of the "ePages" e-commerce software several years ago in the scope of a cooperation project in the Microsoft Dynamics NAV environment. Back then, this had to do with a very customer-specific integration with which we were able to profit from our experiences with other shop solutions for NAV (Web shop 1.0, Microsoft Commerce Portal,…). The cooperation with qualified experts in e-business prove tremendously effective and successful (especially for the end customers). These experiences led to the decision to not only create a reusable interface for NAV and ePages but also to establish its own business model for this.
Quick question: What does this model look like?

Mark Böhm: Through our many years of experience in the NAV environment, we have had to experience the rise, and unfortunately, the fall of multiple official and unofficial e-commerce solutions for NAV. Because of this, it was clear to us that a technical interfaces solution is only one of the building blocks of a successful e-commerce complete solution. At least as equally important is a functioning network of professional specialists who can holistically care for and promote the end customers with regard to e-commerce.
The Microsoft Dynamics NAV Solution Providers operate on a very high professional level through the demanding certification requirements of Microsoft. Thus, the medium-sized NAV end customers are in very good hands. Both end customers and the NAV partners expect no less from solutions providers in the e-commerce environment. ePages has been setting standards here for more than 10 years. Here as well, there is a network of professional partner agencies with valuable industry know-how.
With ePages, a scalable shop system is available which has for years and continues to fulfil the highest demands on quality and reliability through qualified release management. It's not for nothing that more than 50,000 customers worldwide and the largest European hosting provider have selected ePages.
nex4biz now creates the technical connection of these two software systems. Many useful enhancements can thus be placed in the hands of NAV users so that the daily tasks with e-commerce can be fulfilled.
But our model goes even further: We want to be the interface between NAV partners and ePages partners. Here, we are trying to create a type of "compatibility" so that these two parties can subsequently care for and promote end customers TOGETHER. nex4biz is not only available for the partners for the care and further development of the interface but also offers second level support and is always open for reusable enhancements of the interface.
Which target group is your nex4biz solution aimed at?

Mark Böhm: Just like Microsoft Dynamics NAV, nex4biz can be used in many conceivable scenarios. Because we have conceived nex4biz from the ground up as an add-on, the integration into existing and possibly greatly adapted NAV environments (even industry solutions) is very simple. The multi-shop option might well be very interesting for end customers who would like to operate separate online shops for parts of their product assortment. Likewise, the customer can set up separate B2C/B2B shops.
The use in the international environment is also not a problem because all involved systems (Microsoft Dynamics NAV, ePages and nex4biz) were conceived for this from the very beginning. Just look at the list of reference customers from ePages. You'll find very different customers there. nex4biz can be completely adapted if necessary. The NAV partners have unlimited access to the C/AL source code for adaptations in the scope of a customer project. In this way, suppliers of industry solutions can offer a standardised e-commerce solution for their customers.
What additional options for online merchants can be realised by this?

Mark Böhm: The choice to use ePages as a shop system automatically provides the NAV user with access to more than 50 available interfaces to systems which are directly tied to ePages. Online marketplaces and payment systems are just two examples of this. In addition, similar to the NAV environment, ePages partner agencies also offer their own enhancements for ePages. These are, in part, customised to specific industries so that an industry-specific e-commerce solution can be created with little effort. nex4biz itself allows the seamless integration into the NAV business process through configurable attributes and call-back functions. For example, PIM systems can also be integrated into the data replication of NAV to ePages. There are no limits to the opportunities here.
Exactly how does the implementation occur and which parties are involved in each case?

Mark Böhm: We attempt to bring the NAV and ePages partners to one table in the preliminary stages. In this round of getting to know each other, we act as a "non-technical interface": Through our experiences, we speak both languages so well that we can clear the road of specific obstacles which can naturally occur with initial projects before they get in the way. We support this approach through appropriate tools which move both partners to cooperate automatically. The results of this can be immediately imported for setting up the first shop.
Through developer workshops (for example, in the scope of their initial customer project), NAV partners receive a detailed instruction in the operation of the interface. In this way, the end customer also profits from our know-how.
For the ePages partners, in addition to the actual customer-specific adaptation of the shop system, the main expenditure lies in the coordinating with the end customer and NAV partner. Technically, the ePages partner is active in a consulting role almost exclusively in relation to the interface. After he has activated the SOAP Web service interface from ePages, he doesn't need to do much more initially then forward the login data to the NAV partner so that the interface can establish a connection. The main task of the ePages partner begins at the point where the competency of the NAV partner ends: To help the end customer to a successful business in the Internet through experience and know-how.
All parties are mutually dependent on each other here. If we achieve this understanding and a good cooperation between all parties involved, then we have been successful with our holistic business model for e-commerce with Microsoft Dynamics NAV and ePages. The end customer will be in the black in the web shop balance with their decision for nex4biz.
Volker Schwarz studied German, History and Politics at the Ruhr-Universität Bochum. From 2004 to 2009 he worked as a freelancer for several marketing and communications companies in Hamburg, including e-commerce companies. Between August 2009 and December 2011, he worked as an online editor at ePages.
https://blog.epages.com/wp-content/uploads/2021/07/visual-interview-microsoft-dynamics.png
74
157
Volker Schwarz
https://blog.epages.com/wp-content/uploads/2021/11/logo-epages-blog.svg
Volker Schwarz
2010-11-18 16:33:02
2022-01-10 22:37:18
ePages & Microsoft Dynamics NAV ("Navision") – An interview about the new nex4biz interface