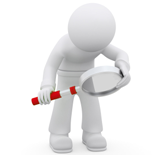 The Search Function – Keeping Track of Your Shop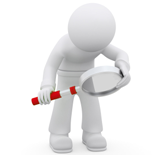 Inconspicuous yet important: the "Advanced search" function is often overlooked by shop operators. That's a shame, because it significantly simplifies the managing of orders and customers; it also facilitates marketing measures for individual customers. Continue reading the ePages blog to learn where it is "hiding" and what it can make possible.
You will encounter "Advanced search" anywhere you can search by means of a database – in the "Orders" or "Customers" menu, for instance, or under "Bookings" in the booking system. Simply click on the small double arrow next to the search field to display "Advanced search".

Depending on the respective category via which you would like to search, you will have different options at your disposal. We would like to share with you the following two examples to illustrate some of the possibilities.
Management of orders
It happens to everybody sooner or later: one of your customers orders something by pre-paying, but then they change their mind – and you never receive payment. Thanks to "Advanced search", you can quickly filter out such orders. Simply use the "Status: Paid" option with the "No" parameter. Narrow down the search period – limit it to the past month, for example – to determine quickly and easily which of your orders should have been paid weeks ago. By means of the "Waiting" order status and a corresponding e-mail event, you can quickly and easily remind such late payers to submit payment. Mark the corresponding orders in the overview and set the status via the drop-down menu. (For details on the different types of order status and the e-mail events, please consult this blog post)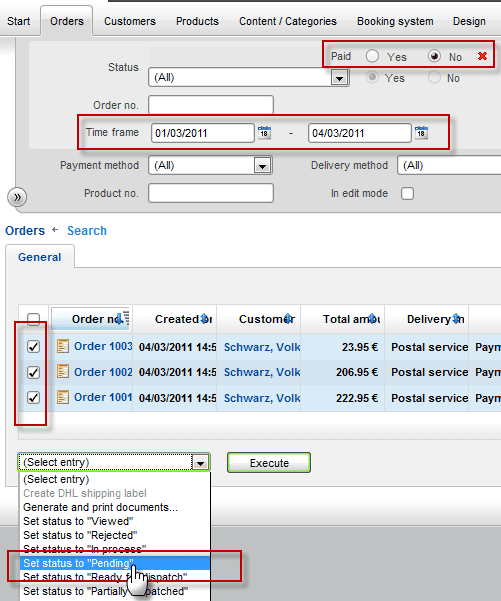 Once you have assigned the status of "Waiting", you can use it again in a future search to determine which customers still have not paid despite your reminder. We recommend terminating such orders via the "Rejected" status. Doing so will automatically transfer the item in question back to your stock.
Filtering customers and targeted addressing
"Advanced search" enables you to filter customers in a targeted manner as per revenue during a certain time frame. Use this approach to make some customers VIPs and offer them special conditions – either by means of a product voucher via the newsletter function, or by assigning such customers to a dedicated customer group which in turn enjoys percentage-based discounts via the price list. Then notify your VIP customers that all of their future purchases will be discounted by X per cent. (Please consult this blog post for information about the price lists.)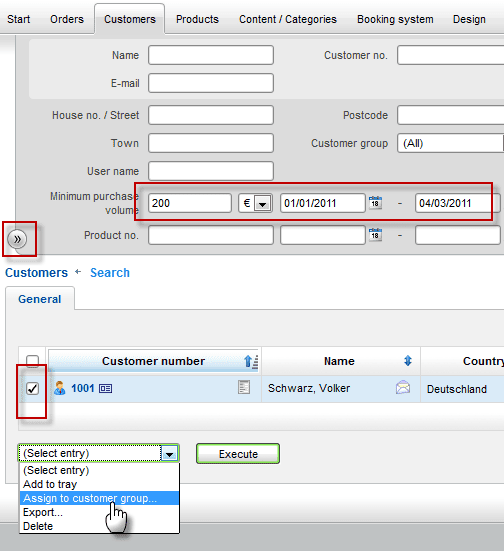 Volker Schwarz studied German, History and Politics at the Ruhr-Universität Bochum. From 2004 to 2009 he worked as a freelancer for several marketing and communications companies in Hamburg, including e-commerce companies. Between August 2009 and December 2011, he worked as an online editor at ePages.
https://blog.epages.com/wp-content/uploads/2021/07/visual_erweiterteSuche.png
157
157
Volker Schwarz
https://blog.epages.com/wp-content/uploads/2021/11/logo-epages-blog.svg
Volker Schwarz
2011-03-04 14:22:46
2022-01-10 22:13:40
The Search Function – Keeping Track of Your Shop