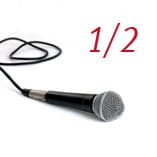 Interview with Stefan Kolodziej – one decade in e-commerce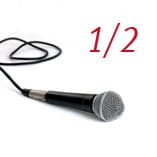 For more than ten years, Stefan Kolodziej and his business partner Kai Lieder have been running an online shop for high-quality teas. What has he experienced during that period? And what advice can he give to merchants who want to get started in e-commerce? Find out in the ePages blog's two-part interview.
Hello, Mr Kolodziej. Could you please tell us a little about yourself?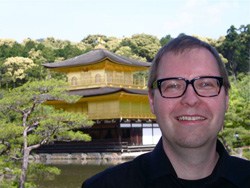 Stefan Kolodziej: Yes, of course! My name is Stefan Kolodziej. Along with my business partner Kai Lieder, I have been operating a tea business since late 1989: Teehandel Kolodziej & Lieder OHG. Our retail shop is located in Uelzen, Germany. And the URL for our online shop is: www.kolodziej-lieder-shop.de. Over time, we have clearly positioned ourselves as purveyors of classic black teas and green teas; in other words, we do not offer flavoured teas. We focus on high-quality products, which by all means constitute a market niche. Moreover, we cultivate this niche via close ties with tea plantations, and by travelling to India, Japan and China. On a case-by-case basis, we import teas directly or indirectly.
For some time now, you've been running an online shop in addition to your brick-and-mortar store.
Stefan Kolodziej: Yes, we opened online right around 2000. It was basically the next logical step, as we'd distributed a mail-order catalogue ever since founding the business in 1989. You see, we offer many so-called single-garden teas and single-invoice teas: small batches of perhaps just 100 kg, or even less, annually. Once they sell out, we cannot restock. The Internet therefore suits us very well, as it allows us to provide updates very quickly. A printed catalogue offers no such flexibility, which is why we no longer offer one.
In addition, the pool of customers interested in our product range is far too small in Uelzen, where our retail store is located. If the business environment close to your brick-and-mortar store becomes unfavourable — if more and more nearby stores close and buildings remain vacant — then your own business will naturally be affected sooner or later, as well.
Your online shop currently utilises a webshop solution from Strato — a rented online shop based on ePages. What can you tell us about the evolution of your online shop?
Stefan Kolodziej: When we went online, my computer skills were pretty decent. I was able to teach myself a few HTML basics — formatting and the insertion of texts, mostly. In other words, I had a basic understanding of the Web but no true programming experience.
NetObjects Fusion was the first program we used to build our website. I also created our initial version of a shop with a shopping-basket function (the 1 & 1 system at that time). We have been running our ePages shop since September 2005.
How long did it take to set up shop?
Stefan Kolodziej: It's hard to say for certain … many, many nights. It's an ongoing process, by all means. Shop providers unfortunately give customers the impression that a shop can be ready for operation after just 20 minutes. In a sense, there's some truth to that. However, there are a great many settings to specify, things to optimise and articles to integrate — all of which will take more than a few hours. Just a few minutes or hours simply isn't enough time to get the job done right.
Was it not an alternative for an external service provider to create a shop for you?
Stefan Kolodziej: We never considered that due to the prices charged back then for having an online shop, or even a basic website, set up. Moreover, it was impossible to say whether tea customers would embrace the Internet; after all, there was no shortage of tea businesses which printed catalogues or lists. It's a suitable combination: leisurely enjoying some tea while leafing through a tea catalogue and then ordering.
Conversely, you have a desktop computer somewhere — perhaps in the study — with no connection to tea time in the living room. Other potential problems back then were the slow Internet connections and the mentality of many tea drinkers: "I prefer to buy tea in a store, where I can smell it, etc."
You run a retail store and an online shop. Do they mutually benefit each other?
Stefan Kolodziej: Yes, though they've swapped roles over time. We now generate 70 to 80 per cent of our revenue via our webshop. We also wholesale a bit. In-store purchases are less and less important. Our brick-and-mortar shop is therefore open only a few hours a day. Some customers might assume that means we work just half days, but that is not the case at all! The drop in sales in our Uelzen shop is likely also due to changes in our town's centre — something more and more towns are likely to experience.
Your online sales are rising. Could you share some figures with us?
Stefan Kolodziej: Our webshop grows by some 20 per cent annually. All in all, we receive about 400–500 online orders every month. And then there are in-store purchases. As for our regular customers — this industry relies almost exclusively on them — they tend to purchase a lot, relatively speaking. In some cases, they buy much more than in the past. Our brick-and-mortar customers are different. Because they can simply walk in just about any time, many offline purchases are small. Our online customers seem to be more willing to try out new things; they also tend to order enough so that postage is free.
Where do most of your customers live?
Stefan Kolodziej: Most of them are in Germany. We ship to EU countries, so we also have customers in London, Athens and Milan. Because our website is in German only, almost all of our customers naturally speak German. But we do have customers who, even though they don't understand German, place orders with us.
How would you describe your typical day?
Stefan Kolodziej: We begin by looking at new orders via the online shop. We then check our e-mails and, if necessary, respond to customers to clarify matters. We then have to pack the parcels and issue invoices to prepare orders for shipping. In the meantime, people call to place orders and ask questions. That's about it as far as processing orders. In addition, we handle accounting ourselves, pack tea and order from suppliers. And during tea harvests, we taste teas. We receive samples every day from the countries of origin where tea is produced. In the evening, I write entries for our blog and our Facebook profile.
We both work full-time. In the case of major changes to our shop, then 10 to 15 hours a day. Minor modifications, on the other hand, take just a few minutes a day. We update the online content every day. We deactivate items which have sold out (articles unavailable for the time being cannot be ordered as a rule). We also have to update prices regularly, etc. Managing an online shop is a continuous process and entails doing a lot of work by hand. With regard to tea, product freshness and good availability are important; we must balance both considerations. Last but not least, we observe strict storage and traceability requirements, in no small part because we have long been certified organic as per regulations.
Read the second part of the interview, where Stefan Kolodziej give his tipps and tricks on successfull e-commerce here in the ePages blog.
Volker Schwarz studied German, History and Politics at the Ruhr-Universität Bochum. From 2004 to 2009 he worked as a freelancer for several marketing and communications companies in Hamburg, including e-commerce companies. Between August 2009 and December 2011, he worked as an online editor at ePages.
https://blog.epages.com/wp-content/uploads/2021/07/visual-interview_12.jpg
157
157
Volker Schwarz
https://blog.epages.com/wp-content/uploads/2021/11/logo-epages-blog.svg
Volker Schwarz
2011-04-12 13:12:25
2022-01-10 22:12:29
Interview with Stefan Kolodziej – one decade in e-commerce