AI-assisted tools to optimize your online shop: 7 unbeatable helpers
Digitization is advancing in leaps and bounds, incorporating more aspects of everyday life. The use of artificial intelligence (AI) in e-commerce is particularly undeniable. But fear not, even small online retailers can benefit from AI technology. We present seven free AI tools that can assist you with content creation and optimization.
Jasper: Product texts at the push of a button
Creating meaningful product texts is time-consuming and requires creativity. With Jasper, this task becomes a breeze. Just input the relevant keywords and the AI generates engaging product descriptions, blog posts, and much more. This way, you save valuable time and can focus on other aspects of your business.
Ubersuggest: SEO optimization made easy
Good placement in search engines is essential for any online shop. Ubersuggest offers optimal support here. The tool provides you with keyword ideas and shows which pages rank best for a particular keyword. This way, you can tailor your content to the search queries of your target group and optimize your online shop.
Canva: Professional image editing for everyone
An appealing image can make a big difference. With Canva, you can professionally edit and enhance your product images – without any prior knowledge. Remove backgrounds, add filters, or adjust the brightness – all with just a few clicks.
Slogan Generator: Impress with powerful slogans
A good slogan sticks in the mind and can significantly shape the perception of your brand. Slogan Generator assists you in finding the perfect slogan. Simply enter a keyword and the AI generates a range of suggestions. This way, you quickly and easily find the right slogan for your business.
Looka: Easy logo design
A professional logo is the flagship of your brand. With Looka, you can create your own logo in just a few minutes. Simply choose your industry and style, and the AI provides you with a selection of suitable logos. This way, you not only save time but also the cost of a graphic designer.
SEO Minion: Keep an eye on your SEO
For a successful SEO strategy, continuous monitoring and optimization are necessary. SEO Minion helps you analyse your on-page SEO, find broken links, and compare the appearance of your website in different countries. This way, you can ensure that your online shop is always up-to-date.
Buffer: Social media management with a system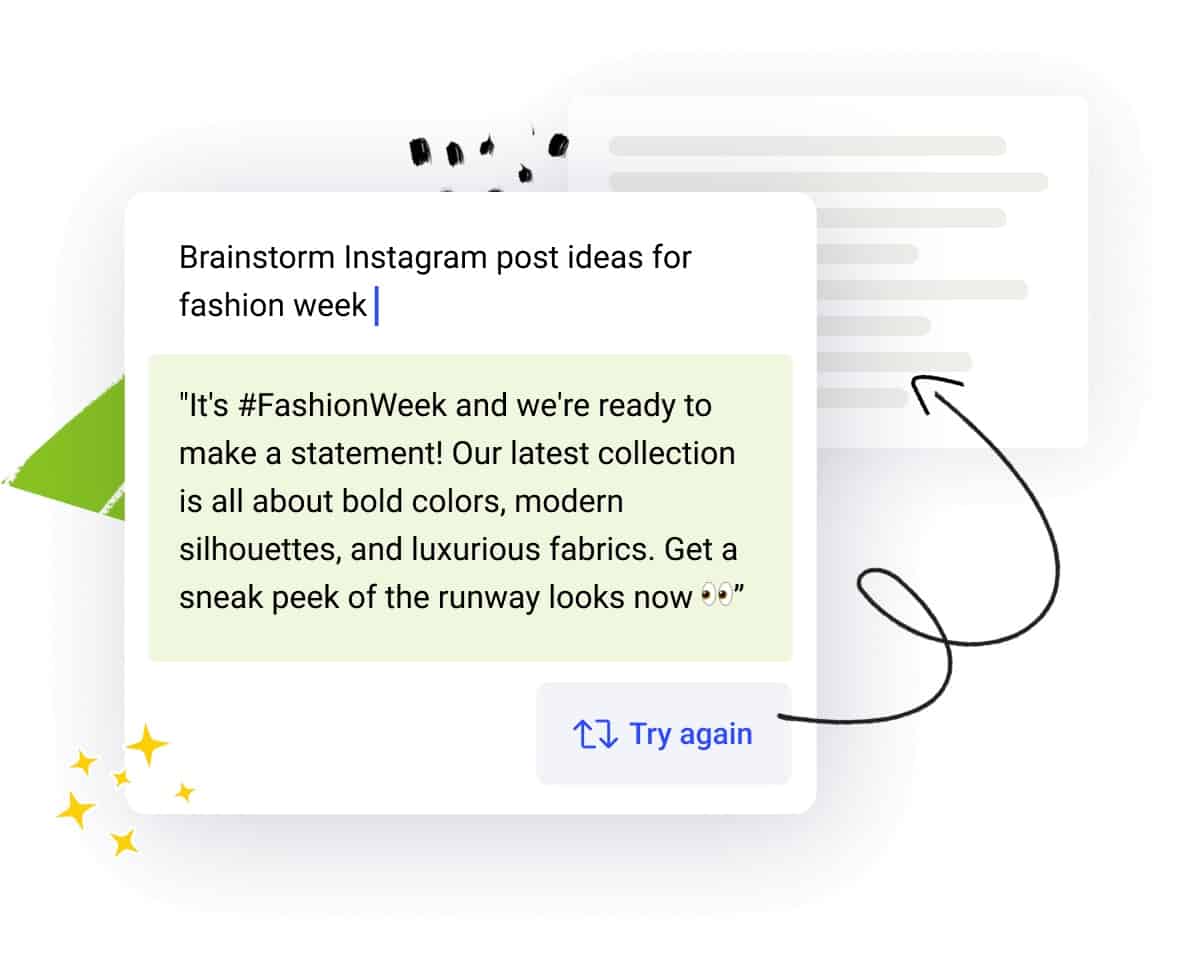 Social media is an important part of online marketing. With Buffer, you can efficiently plan and optimize your social media activities. The tool offers you analysis tools and recommends the best times to post on different platforms. This way, you can maximize your reach and attract more potential customers.
New AI features for ePages Now
As you can see, AI can already support you in many areas to optimise your online shop and use your resources more efficiently. To be able to use tools like these even more seamlessly for your online shop in the future, new AI-supported features will be available for ePages Now. These include functions such as automatically generated meta descriptions for search engines or AI-generated product descriptions that support you in content creation and performance. Subscribe to our announcements on the website to not miss out on any new features!
Als Content Manager bei ePages ist Sarah für redaktionelle Inhalte und Videocontent zuständig. Im ePages-Blog stellt sie Onlinehändlern Marketingtipps, rechtliche Updates und Infos zur ePages-Software zur Verfügung, um ihnen den Einstieg in den E-Commerce zu erleichtern.
This post is also available in: German
https://blog.epages.com/wp-content/uploads/2023/07/AI-TB.png
314
848
Sarah Böhm
https://blog.epages.com/wp-content/uploads/2021/11/logo-epages-blog.svg
Sarah Böhm
2023-07-03 11:46:31
2023-07-05 07:03:07
AI-assisted tools to optimize your online shop: 7 unbeatable helpers